I seriously can't wait to take Ace to his first movie. It was something my sister, Mom and I used to always do together in the summer. As I got older my Dad and I became movie buddies so it has always been something I loved doing. Ace isn't quite there yet but whenever I see an awesome movie that comes out for kids I want to just see if I can make it through it with him, ha!
Right now Epic is out in theaters (May 24) and now you can get some awesome prizes right here!
Epic and McDonalds have teamed up to offer 6 new Happy Meal toys!
Check out the awesome giveaway below!
Two (2) winners will receive:
–
All 6 Epic toys featured in the McDonald's Happy Meals
–
PLUS 3 $5 Arch cards (gift card for Happy Meals)
Get your Happy Meal of Epic proportions from McDonald's TODAY!
Turns out the everyday is not so ordinary, all it takes is a sense of adventure and curiosity for fun. The Leafmen are bringing their fantastic world to life at McDonald's in a Happy Meal that's action packed and full of outdoor exploration! It may be a little world, but there's big adventure in store. So come to McDonald's to join the Leafmen and explore the everyday! Epic toys are in Happy Meals until June 13.
EPIC has it all – Samurai-like action and warriors, incredible aerial battles, laugh out loud humor and an adventure that will transport you to a hidden, rich and beautiful world, unlike any you've seen before.
The 3D CG adventure comedy is now in theaters everywhere! From the creators of ICE AGE and RIO, EPIC tells the story of an ongoing battle between the forces of good, who keep the natural world alive, and the forces of evil, who wish to destroy it. When a teenage girl finds herself magically transported into this secret universe, she teams up with an elite band of warriors and a crew of comical, larger-than-life figures, to save their world…and ours.
EPIC features an incredible cast including: BEYONCÉ KNOWLES, COLIN FARRELL AMANDA SEYFRIED, AZIZ ANSARI, PITBULL, STEVEN TYLER, JOSH HUTCHERSON, CHRIS O'DOWD, CHRISTOPH WALTZ and JASON SUDEIKIS.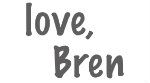 Please follow and like us: