Remember when I did a review and giveaway for Hello Flo? Well, go check out their site now because they have a hilarious video on teenage girls getting their period for the first time.
Seriously, I was dying when I watched it. First of all the "red badge of courage" come on, I cracking up and when she is sitting in her bed twirling the tampons I couldn't handle it. Well, done! This video is really funny and takes the crazy seriousness and awkwardness out of getting your period for the first time.
I must say I think the idea of a young girl getting a period package each month is cool. It makes them feel like it is something special for them and when you are still in that awkward stage of life who wouldn't love a little surprise each month to make it a little better. Check out Hello Flo's options now!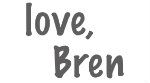 Please follow and like us: