Last weekend was so busy!!
My sister got married on Saturday so there was a lot of prep for that, throw in two kids, lots of family in town and I am exhausted yet here I am at 5:45am blogging. Why? Because every time I get up for a feeding before 3am I can't go back to sleep. It is the weirdest thing. It's rarity these days with her to get up at that time thankfully but it doesn't help me get any rest.
Anyway back to the wedding. So as you all know Thursday was the anniversary of my Dad's death and thankfully I spent part of the day getting my hair and nails done by my Mom's old friends and they loved my parents so it was nice spending a couple hours with them. I also want to thank everyone for the sweet message, emails, texts and phone calls!
Friday we had Ace's Winter Fest at school. He actually sat on Santa's lap and didn't cry! I was concerned but he did great. I think it was because they got the kids a gift after, ha!
After that we we headed to my sisters and hung out with my Aunt, Uncle, cousin, his wife, my sister's best friend and another old friend who was in town with his wife. It was fun to get to spend time with everyone on a smaller scale before the wedding. Everyone also got to meet Ashlyn and loved her.
Saturday was the big day! I picked my niece up and we went to my sister's for hair and make up. It was a total girls day. We headed to her venue and did a rehearsal and got pictures taken. Ace got there and look at how cute he is…
The venue was really cool, she did it at a gay club in Ft. Lauderdale so it has a lot of unique features. Our childhood friend DJ'd so that was great as well. She had a photo booth which I think was the best idea ever. So many cute details went into her wedding. Her wedding planner, Elizabeth Stinson is amazing, I seriously love this girl.
Ace was so freaking cute too. He danced the night away, impressing everyone with his "moves". He was so good too. I was so proud of him. I can not have imagine the night with out my boys. I really missed Ashlyn though. It was the longest I had been away from her but she definitely wouldn't have handled the lights and music well. My friend Erin watched her for us and she loved it so it worked out well.
Sunday we got to spend time with cousin's from my Dad's side then had dinner with my Aunt and Uncle. I was sad that everyone was going back home. I love having them all here. It was a great weekend though.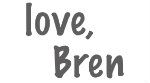 Please follow and like us: